Angela Landrith

I discovered Salesforce in 2009, when my manager challenged me to find a replacement CRM system for our sales organization. Up until that point, I was "just" a business analyst, who loved to play with tools to automate business processes.  The tools just weren't as good then, but I could write SQL for reporting and I was great with Access and Sharepoint.  My manager told me to check out this new platform called Salesforce.  My journey into the cloud began, and  I was taking my Salesforce Certified Administrator exam at my first Dreamforce, and I have been a passionate advocate every since.  I have been able to solve problems (big and small), with the tools in this platform.  It allows me to bring all of my creative and process oriented ideas to solve big and small problems, with clicks not code.
Since discovering Salesforce, I have consulted with multiple sales and service organizations to help them optimize both their sales and service processes.  During that time I have been such a loud advocate, that I have convinced others to join  me in the Salesforce ecosystem to change their careers!
Now my focus is to help others realize the power of this platform and change their careers like I did!
Kimberly Barnes
I was first introduced to Salesforce in 2010 by Angela Landrith.  She challenged me to take a look and if I didn't love it within a week, she'd buy me a steak dinner.  Well sadly I never got that steak dinner because I fell in love with the Salesforce platform on the first day I explored it and I've been working on this platform ever since.
I have configured many objects, automated many processes and used many features of sales and service cloud.  I am really a fan of flow and have created so many of them that I identify as a flow master.
Today I consider myself a solution architect now and working to get all the necessary certifications to officially be a solution architect.  I never get tired of learning about this ever expanding platform and love helping others get the most out of their Salesforce investment.
Hugh Richardson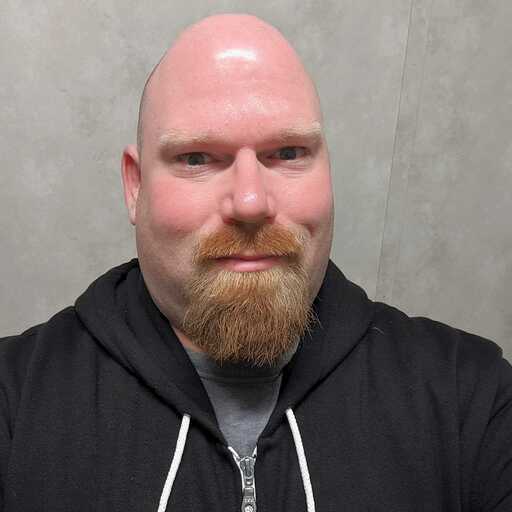 I am a mixed bag. A bit of a nerd, a person who loves teaching, and a practical application learner, who's also an efficiency junkie.
I started my Salesforce Journey in December of 2019, and was able to get certified in June of 2020. What REALLY got me into Salesforce was that it shifted my perceptions of the tools needed to be a professional in this space. Up until starting my journey, I'd never heard of 'low code/no code', and I was barely familiar with terms like 'Agile'. I chuckled at jargon like 'circle back'. I was a trucker. I would never use those terms.
And yet, here I am. I literally used the term 'Let's table this' in a conversation with my partner the other night.
Sigh. My job has affected me
But, you know what? I love it. I routinely get side eye from my bosses for getting close to – or exceeding 45 hours a week. And it isn't because I'm made to.
Now, I'm ready to turn my slightly workaholic tendencies to the power of good. I've mentored multiple folks from 0 to certifications and jobs landed. One was a travel agent, before the Pandemic. And, as I mentioned, I was a trucker with no college education. If we can make the shift, so can you.
LET'S DO THIS!